Whiten Teeth With Professional Teeth Whitening
Professional teeth whitening is vastly different from the over-the-counter tooth whitening products you can buy from a chemist.
The bleaching agent must be used in a higher dose to achieve noticeable, long-lasting whitening results. However, over-the-counter products are legally required to lower the dose, which limits their effectiveness. Plus, when the tooth whitening trays are not customised to your mouth, the solution can leak out onto your gums and lead to sensitivity.
Professional teeth whitening is available at Smile Creative.
Unlike store-bought alternatives, professional take-home whitening is performed using trays which are custom designed to fit your mouth (which reduces the risk of damaging your gums), and contains higher doses of the bleaching agent which is necessary to actually whiten your teeth.
5 biggest mistakes people make when whitening their teeth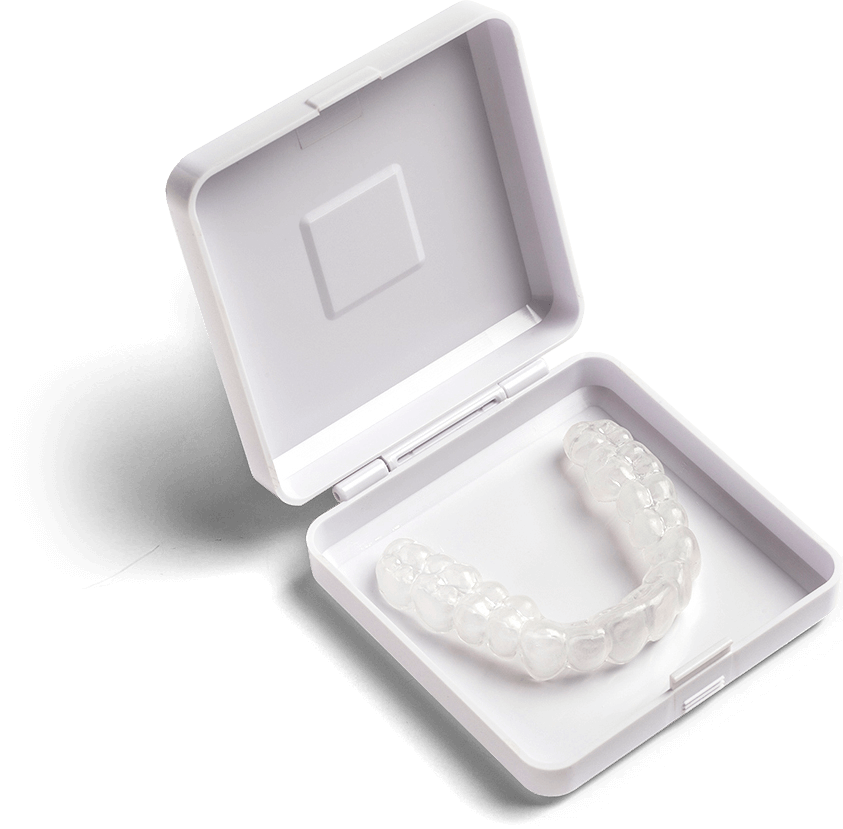 What problems can professional teeth whitening solve?
Teeth whitening is suitable to help patients with slightly discoloured or stained teeth. Not all staining and discolouration can be fixed using teeth whitening, so depending on your unique situation we may discuss other options that are suitable to your needs.